New 20ft Eco Modular Cabin Easy Build Prefabricated Detachable living EPS sandwich panel Container House For Sale
Product Detail
Product Tags
East Prefabricated house manufacturing (Shandong) Co., Ltd. is a production andexport-oriented enterprise specializing in temporary construction industries suchas container houses,sandwich prefab houses, workshops, warehouses and steelstructure buildings. The company is located in Weifang City, Shandong Province, China's temporaryconstruction industrial base.This is the International Kite Capital. The foundingteam of the company includes experts in the temporary construction industry,technical experts for more than ten years, and leading thinking and perspectivein the Internet industry. Now company has a professional design, production,assembly and trade service team with professional and efficient experience andstrength in serving international projects.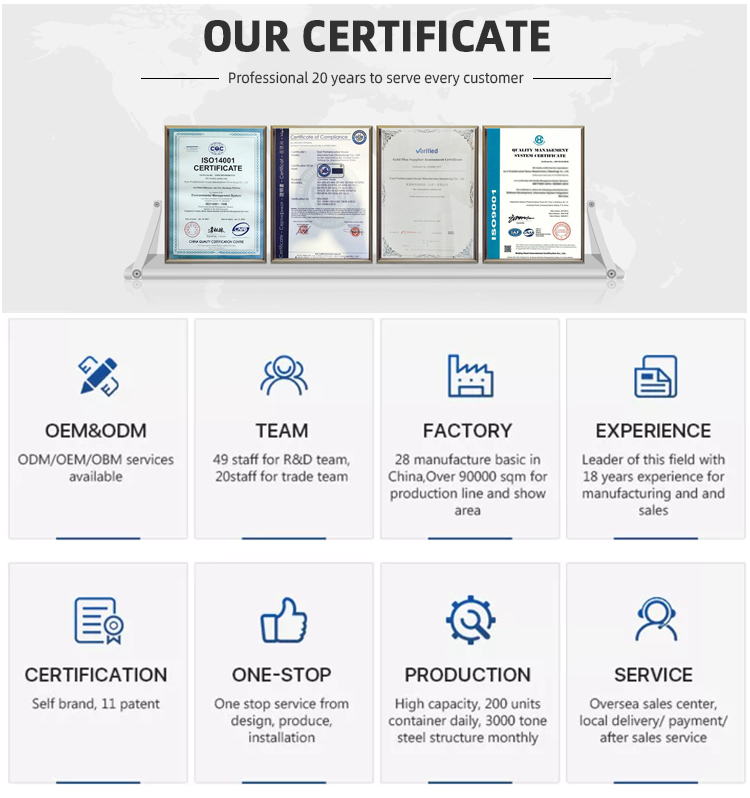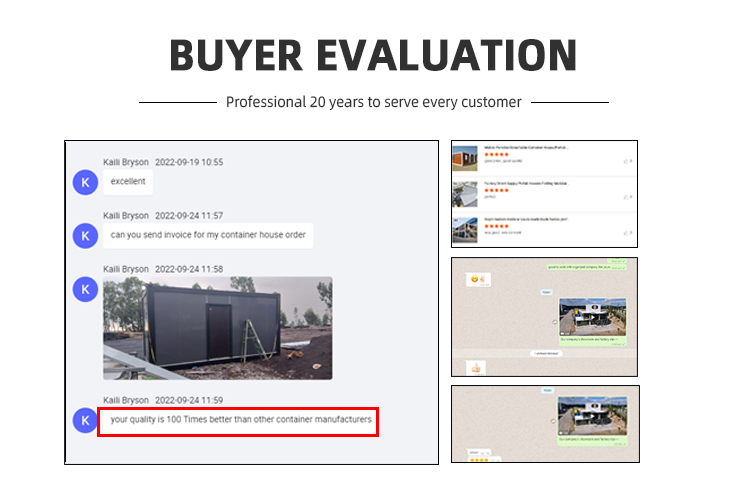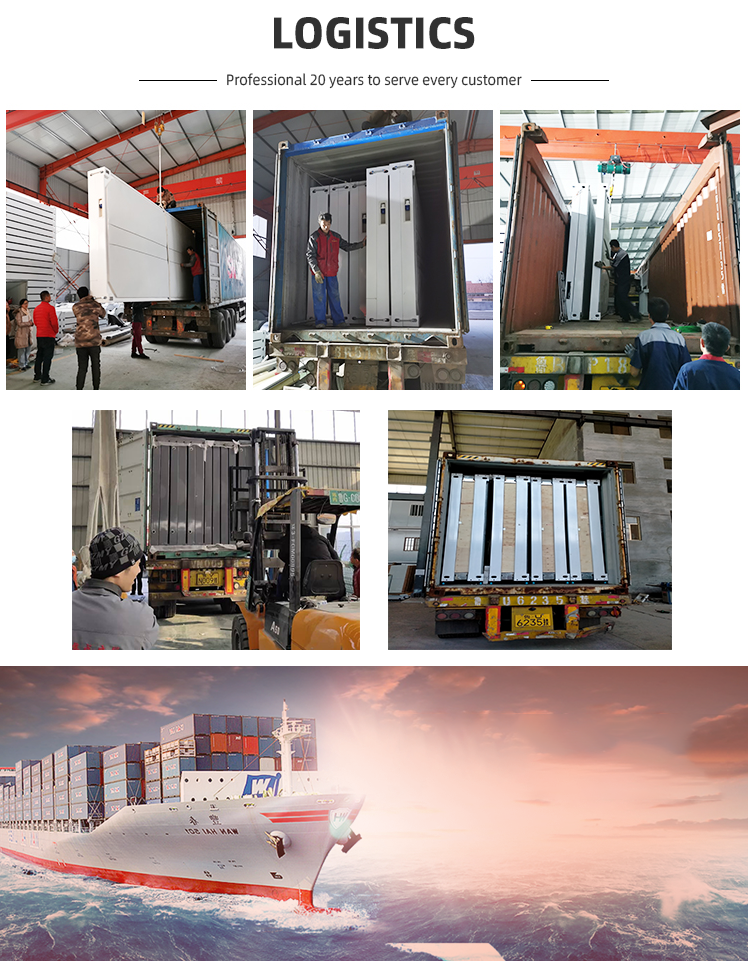 1.How much manpower and time does it take to install the container?
2 hours + 4 workers
2.What tools and equipment do I need to prepare for the installation of container house?
Trailer line, hand saw, hand drill, hexagonal screwdriver, rubber hammer, utility knife, hole saw, non-slip gloves, glass glue
gun, tape measure, medical box, marker, foot ladder, spirit level.
3.How many days is your fastest lead time?
This depends on the quantity. If it is a regular size, our lead time is generally 7-15 days after receiving the deposit
4.Can you customize colors?
We are happy to accept color customization. The regular color of our boxes is white, which is popular and well received by
customers all over the world. You can also provide the color card number for our reference. What color do you like?
5.What is your payment method?
Our payment method is generally TT (wire transfer), 50% deposit, and the remaining 50% paid before shipment.
6.Does your product leak water?
There are quite a number of domestic manufacturers, due to lack of professionalism and irresponsibility for quality, which leads
to the problem of water leakage in the box. So far, our company has never experienced water leakage problems in overseas orders.
7.Do you need a foundation?
If the land will not subside, there is basically no need to lay foundations. According to different geological conditions, our
company will provide guidance and suggestions. If you buy house from us, we will give you complete foundation drawings and we will have video instructions for installation.
8.Can I add an extra roof please?
Roofs can be added, and we can send you some pictures of roofing cases we have done before for your selection and reference. Do you want to add a roof based on wind resistance requirements, thermal insulation requirements or aesthetic requirements?
9.How are your container insulated?
Wall panels are made of 50mm rock wool/EPS/glass wool sandwich panels, and can be upgraded to 75mm and 100mm thickness, which can better cope with extreme cold weather
10.Can the floor be covered with insulation?
Of Course.
11.How do you guarantee quality?
Answer: Every step of our production is checked by quality inspectors. We will use vernier calipers to measure the thickness of
materials. We will also check whether the paint surface of the materials is in good condition before packing, and the wearing parts and spare materials will be shipped together. Before delivery, we will also take photos and videos for customers to confirm.
---
---
---
Write your message here and send it to us